Your IMAGE is the experience
At Ronin Visuals, we believe that your IMAGE is the experience you convey to those in your life.
Here at Ronin Visuals, we use the acronym IMAGE to mean:
Imaginative
Mastery
Attentive
Genuine
Expertise
Project Manager: Creighton Holub
My team creates content for organizations in the CyFair, Waller and Katy area. We love seeing our clients transform with our expertise, foresight and professionalism through timeless, classy and meaningful marketing photography and video.
I have a wife, two kids, and too many pets – most have been rescued from the street.
I love steaks from the local butcher shop: La Carniceria Prime.
Photography has taken me around the world four times, put me in palaces and shaking hands with presidents and prime ministers, but it all started with covering local sports teams en route to winning multiple state championships in Texas.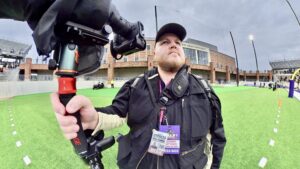 Awards:
Google Local Guide pin; Texas Press Association, multiple photography awards; U.S. Army, Order of the Spur; and visit his LinkedIn profile for more.
Published by:
U.S. Army – army.mil and goarmy.com
Fort Huachuca (Ariz.) Scout
Fort Hood (now Cavazos) Sentinel
DVIDS
Boeing magazine – Chinook News 2007
Department of Defense (https://www.defense.gov/) website
Eagle Talon newsletter
Cobra Strike newsletter
Long Knife News newsletter
Red Stone Rocket
Houston Chronicle
The Mountain View newsletter
MonroeLocal.org
Infantry Magazine – Nov./Dec. 2008
Wallis News-Review, newspaper, Wallis, TX
The Times Tribune, newspaper, Brookshire, TX
The Sealy News, newspaper, Sealy, TX
The Colorado County Citizen, newspaper, Columbus, TX
The Katy Times, newspaper, Katy, TX
Fort Hood (now Cavazos) Herald
Killeen Daily Herald
The Banner-Press, newspaper, Columbus, TX
Texas Football Magazine
Sooner Spectator, OU football fan magazine
Texas VFW News, Fall 2008
National Commission on the Future of the Army, 2016
Army AL&T magazine, July – Sept. 2007
Defense Acquisition University – Defense AT&L, Sept. / Oct. 2006
The Waller Times, newspaper, Waller, TX
The Hotline Press, newspaper, Hempstead, TX
Waller County Express, newspaper, Hempstead, TX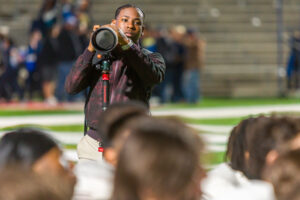 Freelance Photographer: Troy Hubbard
While currently at an apprentice-level, Troy has already been published in multiple publications, worked large events and created short films while a college student at Houston Christian University.
You can visit his LinkedIn profile for more, here.
Published by:
The Hotline Press, newspaper, Hempstead, TX
Waller County Express, newspaper, Hempstead, TX